––  Award-Winning BBQ Restaurant
Authentic.
Fresh.
Barbecue.
Serving authentic slow-smoked
barbecue and house-made sides.
When Porter moved back home to the Tri-Cities in 2009, he brought back two things from South Carolina: his wife Kate and a passion for authentic barbecue. Unable to find anything that lived up to the great barbecue they'd enjoyed in the Deep South, Porter bought a $99 offset smoker and began perfecting the art of barbecue for the benefit of his family and friends. What began as a hobby turned into a humble food truck operation, and in March 2015 the family opened the very first Porter's location in Richland. Several awards, four locations, and tons of barbecue later, we feel we're just getting started.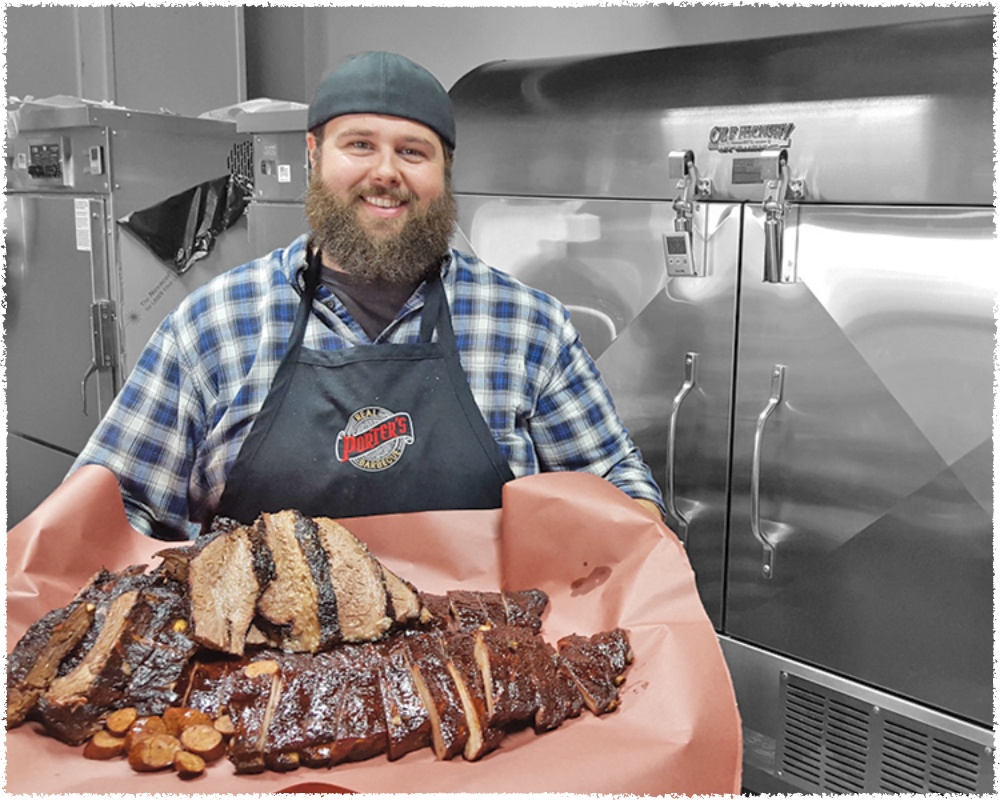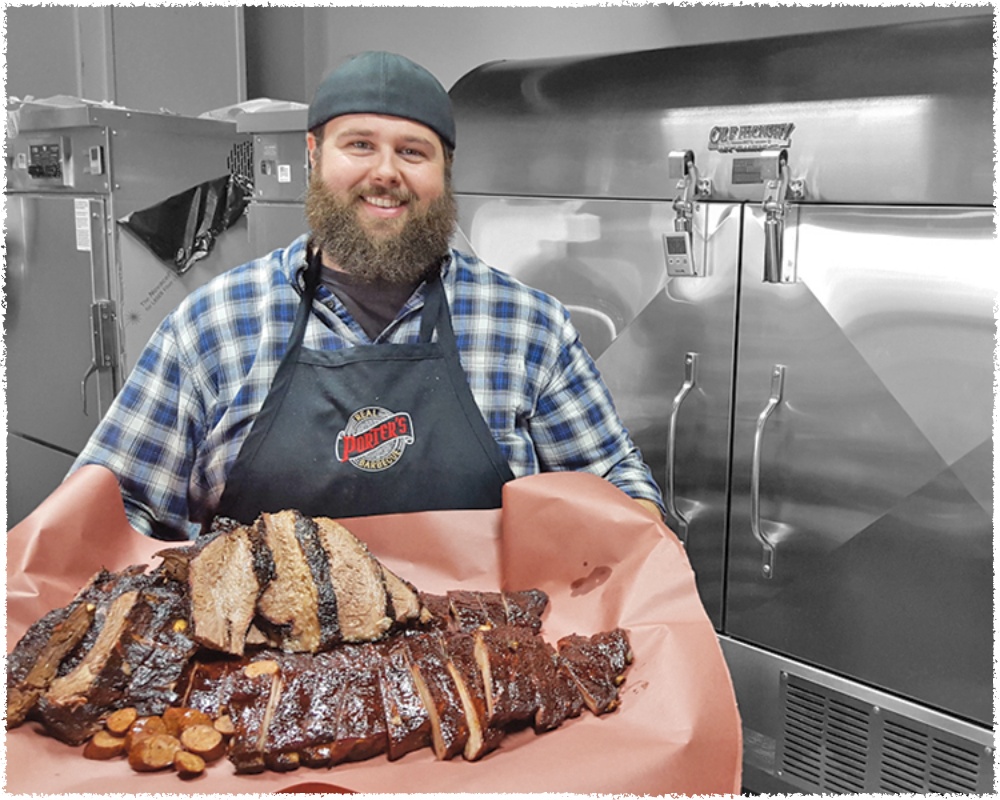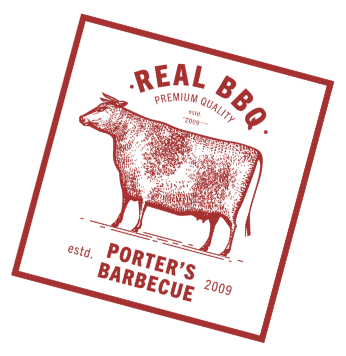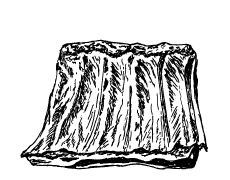 Our day starts at 4 a.m. when we fire up the smoker and begin preparing the day's meats and sides. Real barbecue is cooked low and slow for hours to keep it tender and give it that authentic smoky flavor—which is why we can't just whip up more when we run out.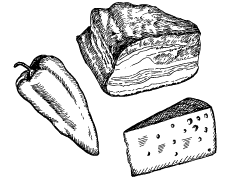 From our Certified Angus Beef® to the fresh produce and premium Tillamook cheese in our famous side dishes, we don't compromise when it comes to quality. Every ingredient we use is carefully chosen to give you the best flavor possible.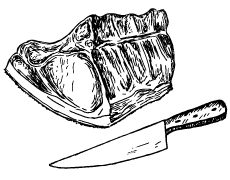 Get ready to dig in on as much authentic BBQ as you can handle! To ensure the highest quality, we cook the meats for all locations at our Richland commercial kitchen, AKA the Temple of Q. From our smoker to your plate, all our meats are cut to order. 
Learn More About Catering
Hosting an event or celebration? Let Porter's do the cooking for you! Customize your meal from a variety of meat, side, dessert, and beverage options to create a menu that will make your event unforgettable!

"Thanks so much for everything! Our food was hot and delivered right on time! Everyone loved it. Thanks again so much – we were happy to have Porter's as part of our special day!"
Sarah F.

"Just a HUGE thank you for making the best darn BBQ out there! Everyone was SO happy with the FOOD! Gotta love brisket. Have a great summer! THANK YOU!"
Pam R.

The food was so good I didn't even touch my beer until I was done eating. The half chicken was to tender you can carve it easily with a plastic knife, the brisket has the most perfect bark I've ever encountered in a long time, and overall, this is the best barbecue I've had since moving to Washington State.
Joshua S.

The food was outstanding as always. The two employees were super personable and very helpful. I've never had anything less than an excellent experience at any of the Porter's restaurants. My go-to whenever I'm in the Tri-Cities. A+
Jackie B.

Friendly staff and the food is absolutely amazing. Literally the best food I have personally tried. I strongly recommend "The Jonny Sandwich". 10/10
Jonathan N.

These people are doing God's work, missionaries of the Gospel of Barbecue. I haven't had such good brisket since my visit to Texas.  I would rate this place 100/100.
Aaron E.