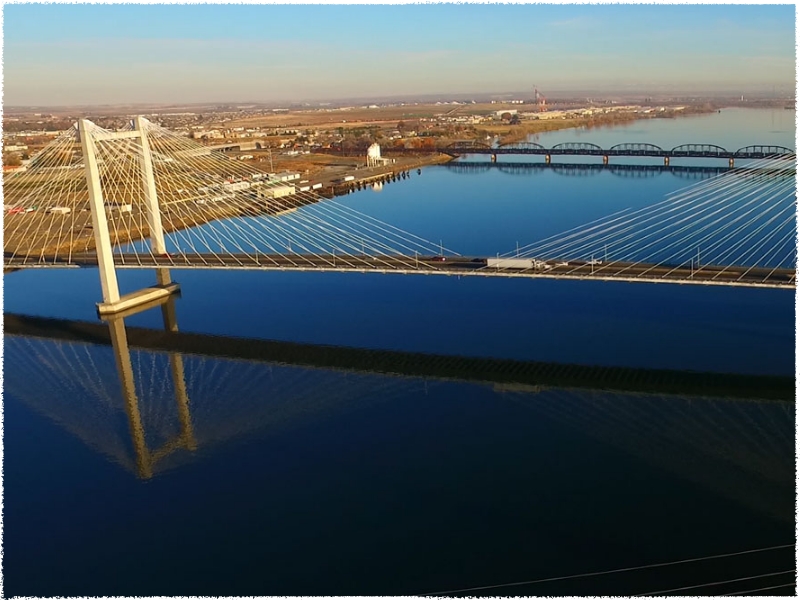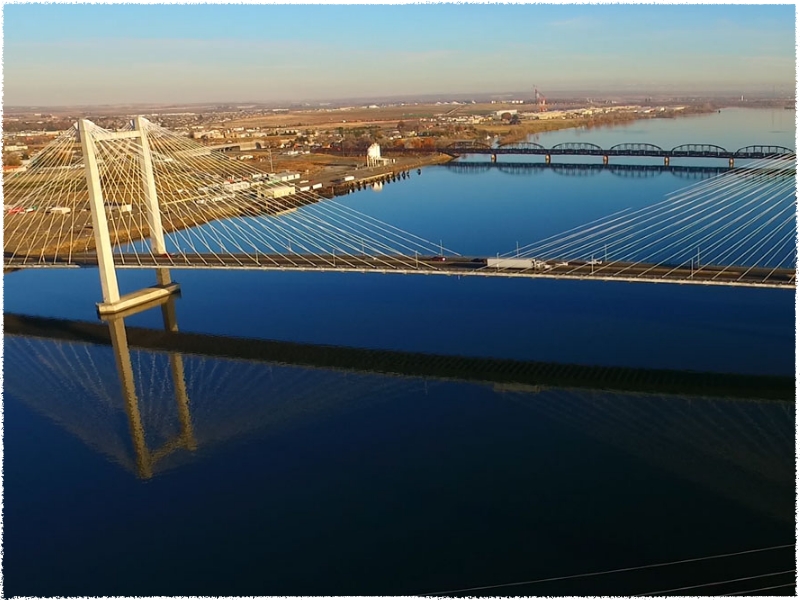 Moving Back to the Tri-Cities
2009
When Porter moved back home to the Tri-Cities in 2009, he brought back two things from South Carolina: his wife Kate and a passion for authentic barbecue. Porter spent the next few years searching the Pacific Northwest, unable to find anything that lived up to the great barbecue they'd had in the Deep South. Porter became obsessed with mastering the art for himself.
From Hobby to Food Truck
2009-2013
His first smoker was a cheap offset he chained to his apartment's patio. His wife, Kate, remembers he would purchase briskets and shoulders and smoke them overnight to feed his coworkers the following day—sleeping on the couch and setting his alarm every two hours to wake up and tend the fire. It wasn't long before his personal passion became his mission—to bring REAL barbecue to the people of the Pacific Northwest.
To prove his business concept, Porter wanted to start debt-free in a small food truck. In 2013, he purchased a 1977 Dodge Sportsman RV and began an 8-month-long renovation in his driveway that included rattle-can painting the exterior until his fingers went numb.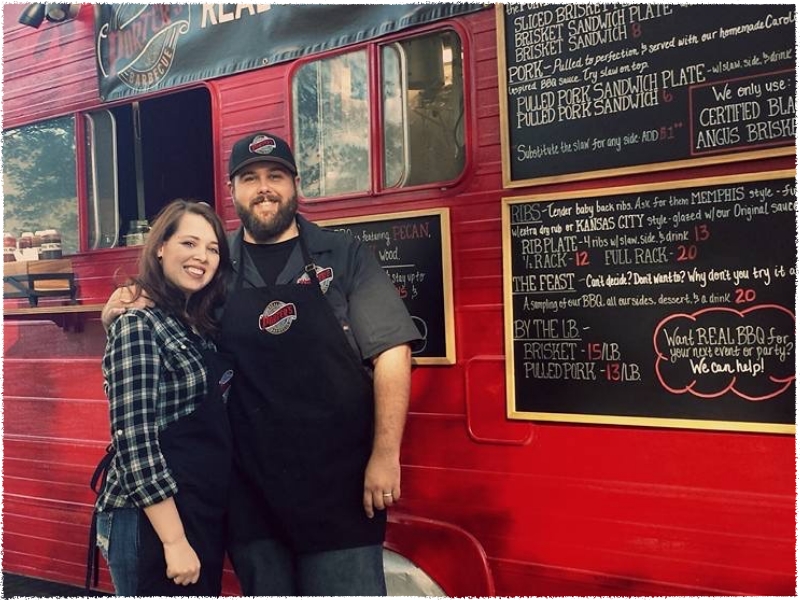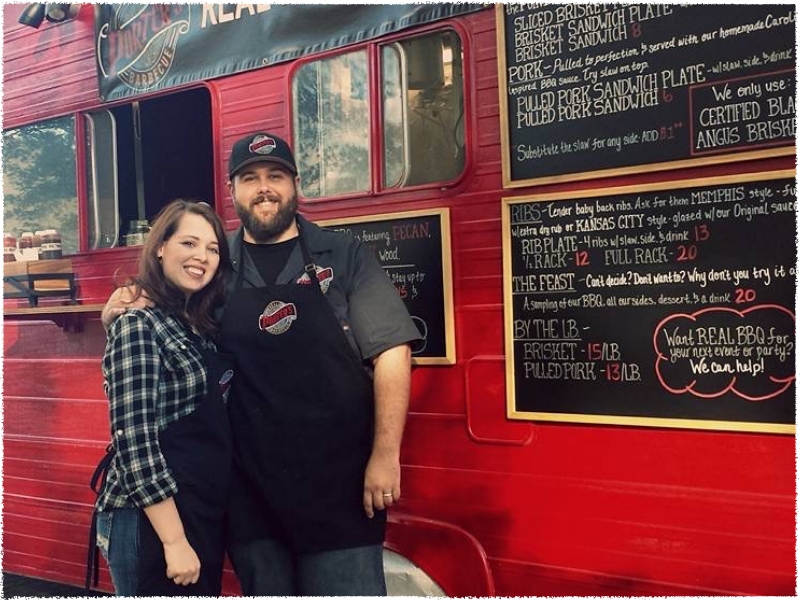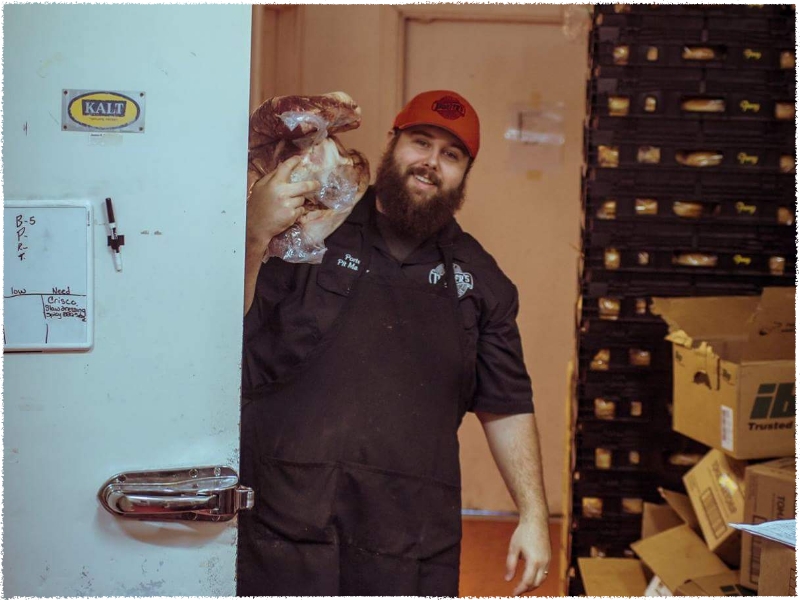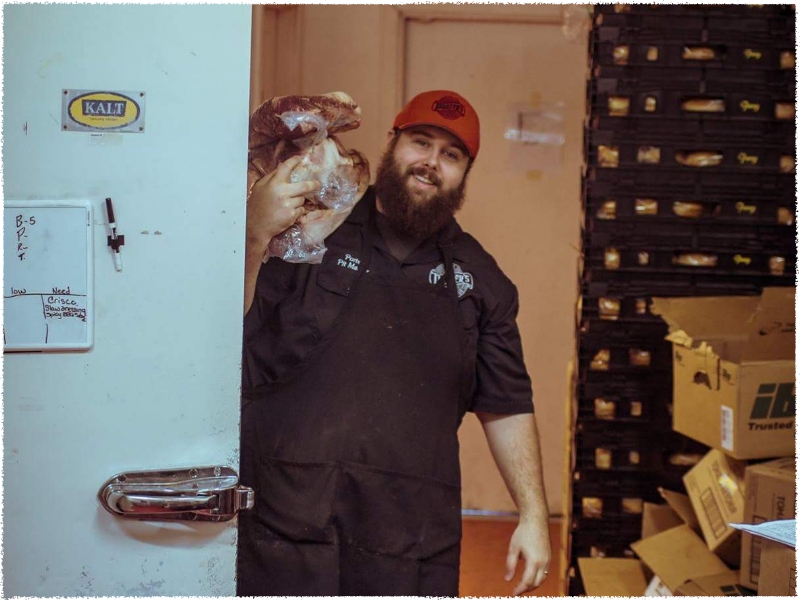 Brick-and-Mortar Location
2014-2015
Overcoming hurdle after hurdle, Porter and Kate opened the food truck for service in October 2014 with the goal of getting at least ten customers per day to start. They were humbled to see a line of more than thirty people on their first day in business. By day three, the crowds had grown so large that they were selling out of everything Porter could make within a few hours. They even won the People's Choice award for best food truck in the Tri-Cities their first year! Customers didn't stop coming, so in March of 2015, they signed a lease agreement for a brick-and-mortar location, which opened just a few months later.
Success and Expansion
2015-2018
Porter knew he wanted to expand the business, but to maintain his standards for quality it was going to take some ingenuity. This is when his concept for the "Temple of Q'" was born: an expansive commercial kitchen and smoking facility that could serve all Porter's restaurants at once. If Porter could keep all the production under one roof, he could better ensure the quality at every location was up to his standards. In 2016, the Temple of Q' opened. In 2018, a second location opened in Kennewick, followed a year later by the third location in Pasco.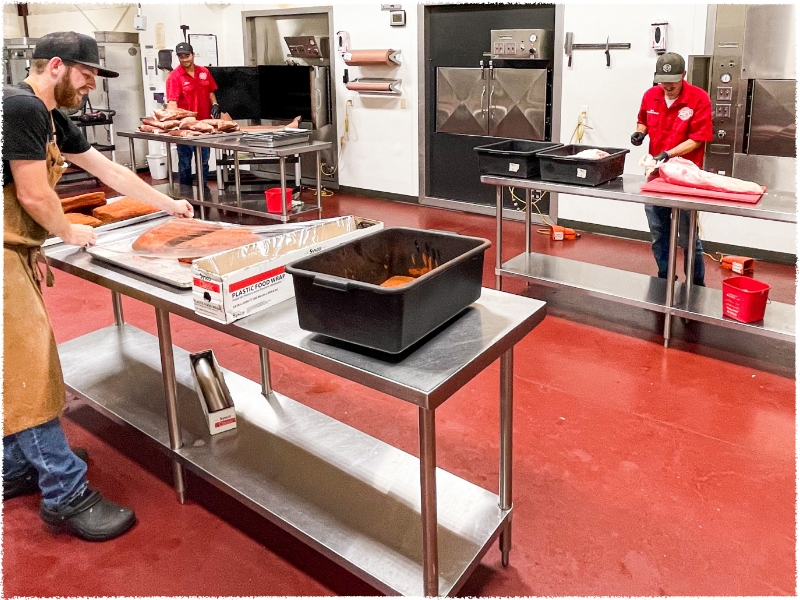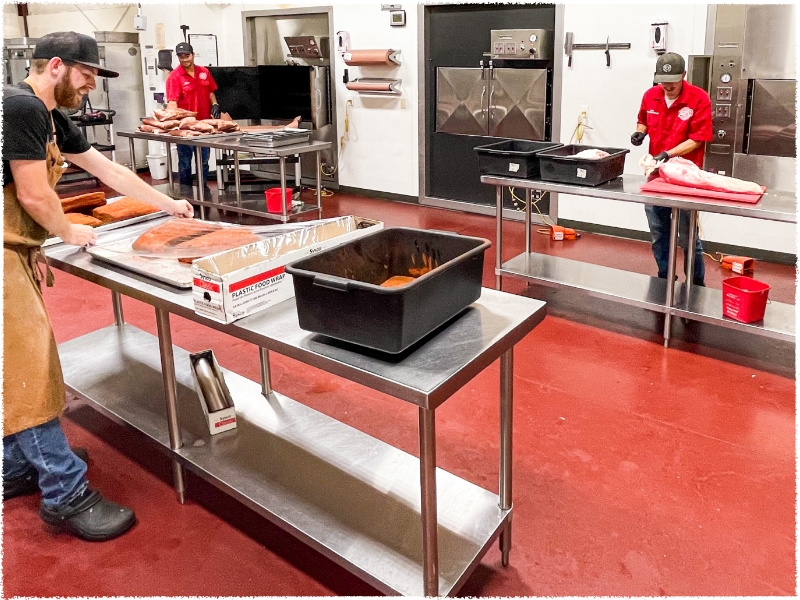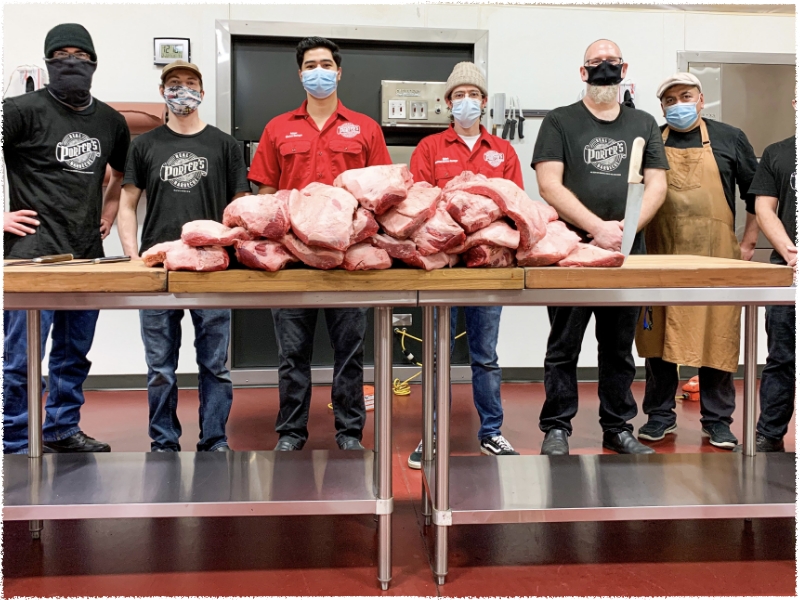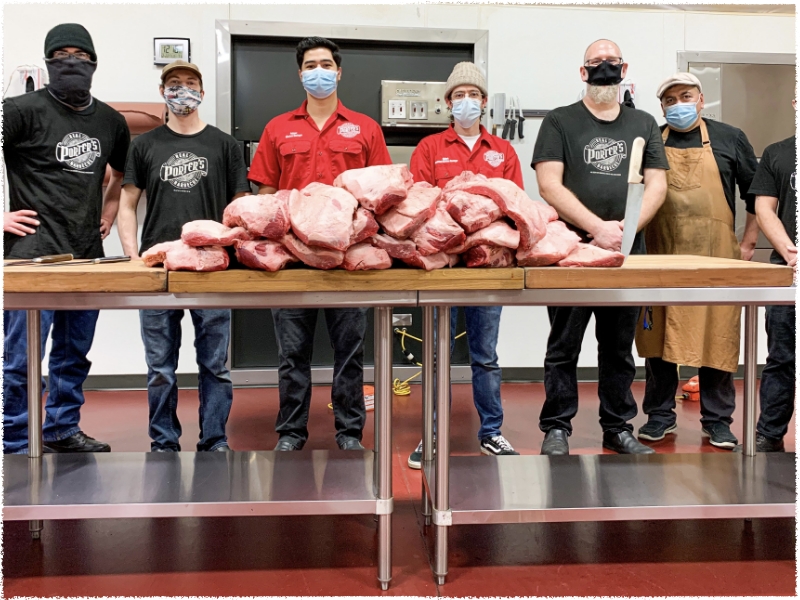 From a self-taught backyard BBQ enthusiast to being one of the largest purchasers of Certified Angus Beef in the Pacific Northwest, Porter and Kate's passion for barbecue and hospitality continues to turn his dream into a reality. The next phase of Porter's journey brings real barbecue to the city of Spokane, where the fourth Porter's location will open in early 2023.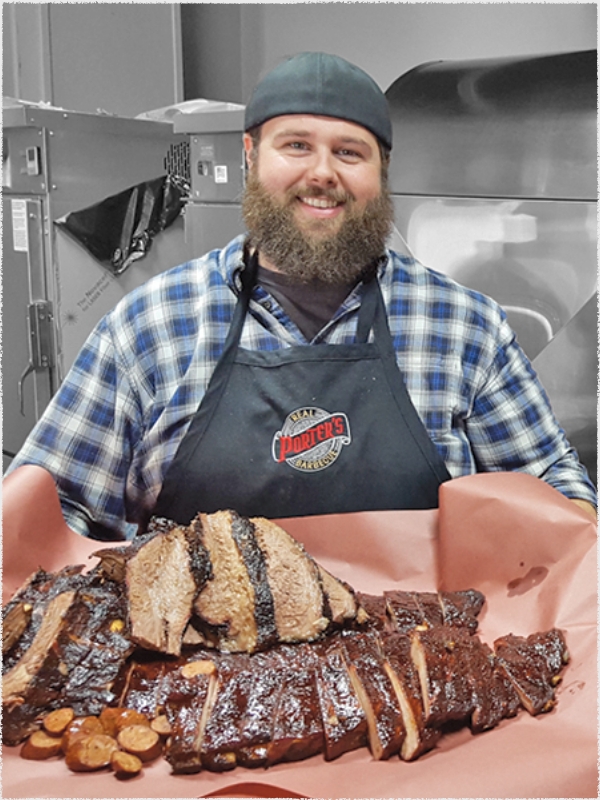 Porter Kinney
Founder & CEO
Porter Kinney is the founder and CEO of Porter's Real Barbecue Company. With no restaurant or entrepreneurial experience before opening his food truck in 2014, he has learned that passion, a LOT of hard work, and cultivating a great team can take you far. Porter's mission has always been to a maintain a small menu with high standards. He is truly committed to quality and his ability to develop processes that uphold that quality has allowed his barbecue dream to grow from a renovated 1977 Dodge Sportsman RV to being enjoyed by customers at any of our now four locations.  Porter's passion for barbecue doesn't just encompass food. He likes to use the term "barbecue family" to describe the atmosphere he strives to create for both employees and customers of Porter's Real Barbecue.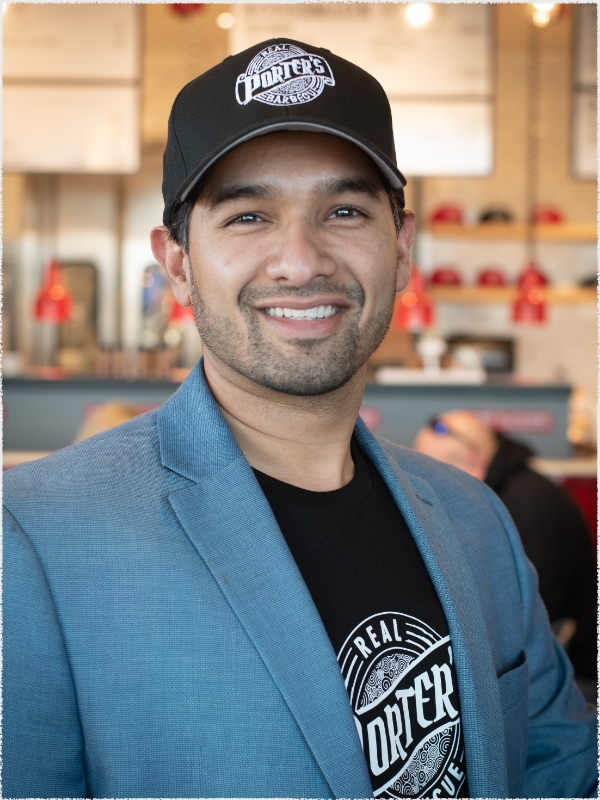 Amol Kohli
President & Chief Development Officer
Amol Kohli became a partner in the Porter's Real Barbecue Company in 2020 joining as President and Chief Development Officer. Prior to this time, Amol has spent approximately 15 years in the hospitality industry, working his way up through the ranks from server to managing partner and eventually becoming an owner-operator of various concepts throughout the country. During his tenure, Amol also served as head of development and real estate for Outback Steakhouse under a portfolio-owned company by private equity HIG Capital. Amol has also served, under Friendly's Ice Cream Corporation's Franchise Advisory Council as Chairman of the Operations Committee. He is a graduate of Drexel University's LeBow College of Business, where he received a dual Bachelor's Degree in Finance and Marketing. His background and expertise in real estate, finance, development, operations, and marketing make him a valuable part of the Porter's team and the company's growth strategy.
Kate Kinney
Treasurer & Secretary
Kate Kinney currently serves as the Treasurer and Secretary for Porter's Real Barbecue, but her roles and contributions over the years have been many. Having built the business from the ground up with Porter, Kate has been instrumental in each step of growth. Among our team, Kate is known to be the Swiss army knife of problem-solving. Her diverse knowledge in all areas of the business continues to be foundational to our success today. If you ask Porter he will tell you at least half of the credit he gets belongs to Kate!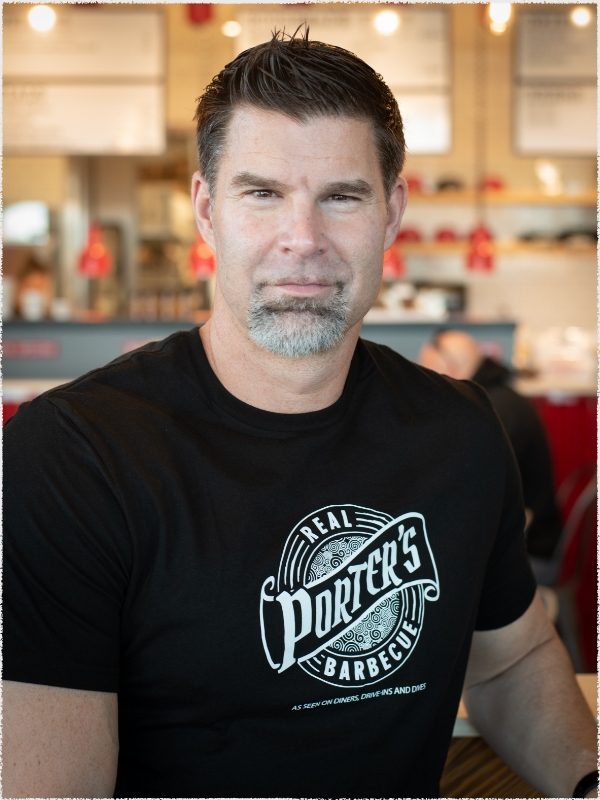 Jeff Blum
Senior Director of Operations
Jeff Blum currently serves as the Senior Director of Operations at Porter's Real Barbecue Company. Jeff oversees all employees and is responsible for all aspects of the business ranging from store operations to infrastructure support and management. He comes from a diverse hospitality background and spent the last 20-plus years in the industry. For the last 10 years, Jeff has focused on multi-unit restaurant operations with multiple brands in multiple states. During this time he has overseen 75 plus restaurants throughout the Northeast with full operational control. Jeff has built a reputation as a diligent, hands-on operator and has a keen eye for cultivating talent. He brings a unique perspective to Porter's and has proven to be an invaluable member of the team.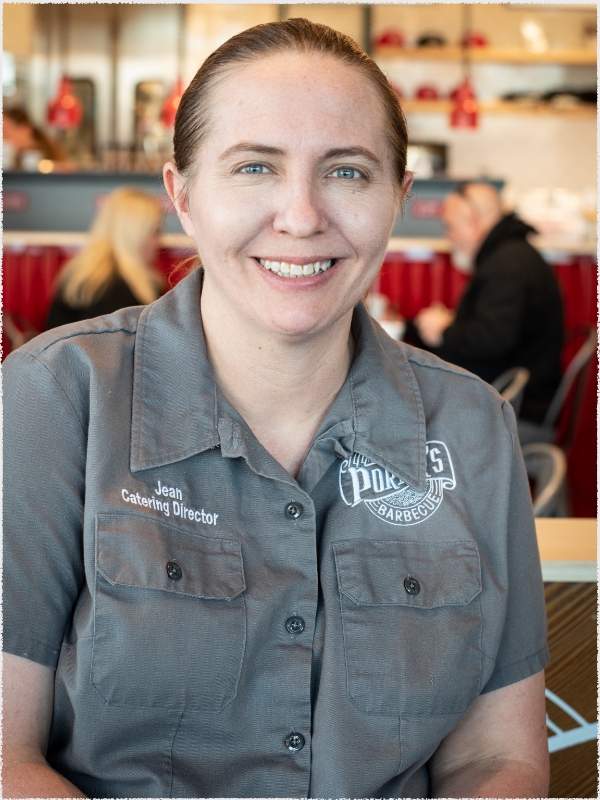 Jean Meyer
Regional Manager & Catering Director
Jean Meyer currently serves as the Regional Manager and Catering Director for Porter's Real Barbecue Company. Lovingly nicknamed "Jean The Machine", Jean is a person of many talents. She started her career at Porter's in 2017 and has since worked her way up from starting as a Crew Member. Jean took over catering operations in 2019. Her attention to detail and responsiveness is very much appreciated by our catering customers. Her knowledge spans most aspects of Porter's Real Barbecue which makes her a great team leader.